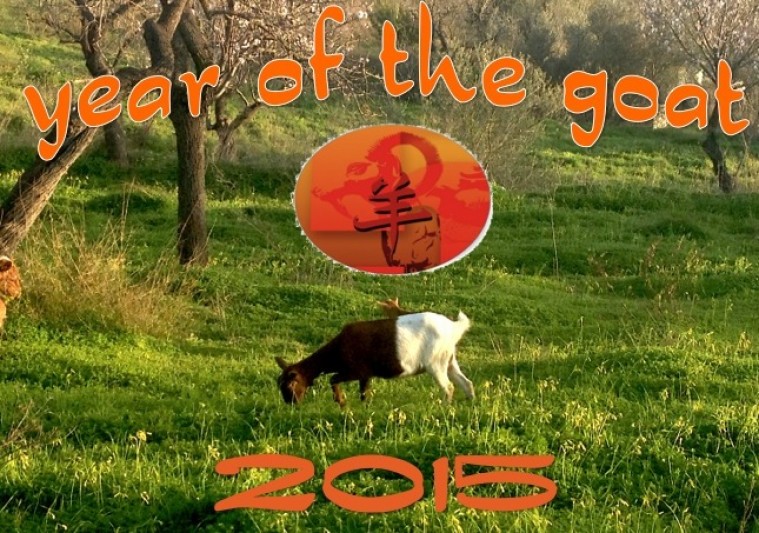 Year of the goat
After two difficult years of the snake and the horse, according to the chinese Zodiac, on the 19th of february we entered the year of the wood goat also known as the sheep. Generally we are guaranteed a calmer year in alignment with the even-tempered nature of this creature.
The wood element fuels creativity and growth favouring artistic pursuits but, more than that, favouring a gentle individuality. By renewing our connection with our creative centre this year we have the possibility of manifesting something quite extraordinary – something that is a true expression of our individual genius.
Globally there is the potential for attaining a degree of stability; certainly there is a quiet optimism bubbling underneath the surface. Economically it will be mixed, massive gains are unlikely as the goat is not known for financial prowess but follow your dreams giving yourself permission to do what you love and you may be pleasantly surprised by the financial outcome.

If you had a difficult year last year, you'll be glad that wild horse has galloped on. 2015 promises to be a smoother, calmer ride. The goat is the eighth sign of the Chinese Zodiac and represents being grounded. it is also considered to be the most yin or feminine of all the zodiac signs allowing the possibility of a genuine shift for the good in terms of global ecology.

Governing the heat of the day (1-3 pm)- and late summer, this goat's energy slows the pace of the year and enables us all to remember to take time for siestas and lazy afternoons. It is from this quiet still place of daydreams that our true inspiration springs, although we need to avoid a tendency towards depressive mood swings when our navel gazing becomes too internally focused. The balance comes from ensuring we find time to socialise with our family and wider community.

In 2015, there will be many small, incremental changes in the nature of things as the quiet, indirect sheep gently nudges the glitzy horse out of the way. Diligence and gentle compromise will prove to be a winning combination.
source:
Davina Mackail – College tutor, shamanic seer and psychic.
photos:
chetana