about us
philosophy of bodhana
for over 20 years bodhana is offering a wide range of therapeutical & holistic massages, foot reflexology, indian head massage, ayurveda, hotstones, aromatherapy, lymphatic drainage, anti cellulite, thai, reiki, shiatsu, massage for pregnancy & children, hopi ear candles and facials. most popular with our clients is our 60 – 90 minutes full body massage, mixture of deep tissue and stress release massage, to ease knots and contractions and leave you relaxed at the same time.
bodhana wellness centre at the entrance to puerto portals is open all year, and our place at balneario illetas beach club from march to november.
we are also well known for our mobile massage services at your home, hotel and boat on the whole of the island.
our wonderful team of 14 to 20 bodyworkers, masseuses and therapists, are all highly qualified and trained in therapeutical and holistic massage techniques and overall natural treatments, some are also physiotherapists, osteopaths and lymphatic drainage specialists.although they come from different countries and schools, what they all have in common is the presence and individuality with which they meet our clients. most of them have been with bodhana for a long time and created a faithful clientele over the years.
whether you come to us or we visit you, you will experience an oasis of wellness with all your senses. fluffy soft orange towels, organic almond and essential oils, aromatic candles and incense, relaxing music and tranquility supports you to sink into a land of no-mind and helps your body to restore, ease and recuperate.
you can call us at any time and usually in less than an hour we are available. we welcome walk-ins, as we understand that a massage is most beneficial to be taken the moment your body feels like it or the time and schedule allows it.
we are flexible, spontaneous, fast, do it right and with awareness. we believe in what we do and enjoy doing it.
if you are planning on having massages frequently, ask us about our different bono cards and offers. and if you are looking for the perfect present, we have beautiful personalised gift vouchers for all occasions.
there are special offers for companies who would like to surprise their staff with a massage as a bonification.
we also offer classes and courses of yoga, meditation and reiki.
our therapists…
…bodyworkers, masseurs, therapists and beauticians who through their love and dedication to their work, enable bodhana to flower more and more every day.
our marvellous team at bodhana wellness centre puerto portals and illetas beach club is Annette, tamara, carol, maria, daiana, monik, anna, barbara, andrea, Dara, lucrecia, Claudia, Ami, Irene, Mariana, eugenia, anandi, jeny, silvia, cata, bego, kristina… more girls join us every year for the summer season from april till november.
in both centres we are open 7 days a week and don't close lunchtime.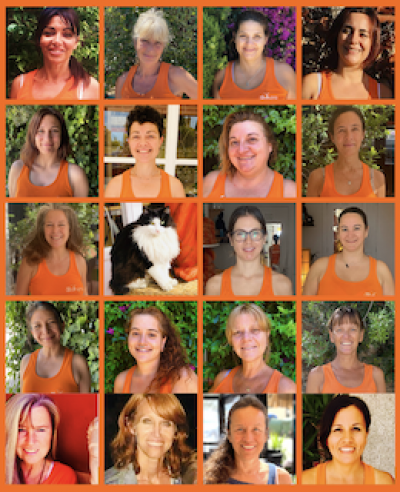 chetana annette adelskamp …
…moved from germany to spain in 1982. after working for many years with tourism in ibiza and mallorca, her life took a different turn since her search and destiny brought her to india around 18 years ago. it has been, and still is, an incredible transformation and never ending learning and discovery of self growth and meditation.
she is sharing her experiences together with her team through 'bodhana's massage and wellness centres and by organising courses and activities which empower personal growth. chetana is a reflexologist and reiki master and has been trained amongst others in counseling,  primal and inner child work.
she loves facilitating guided meditations and sharing meditation days. her mantra in these days is 'simplicity', letting go of all that which is not needed or feels heavy; and she is also allowing herself more and more space and time in the winter season to travel beloved india, which is one of the most enrichening experiences ever.
chetana feels that it is a great gift to live and work on the island of mallorca and discovers its beauty every day anew.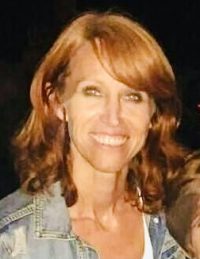 annette is our manager and takes care of reception, admin and the team. she is originally from norway, speaks various languages and has lived on the island for many years. she is also trained in different massage techniques, and loves to give a session ever so often.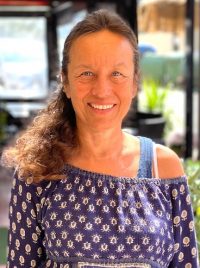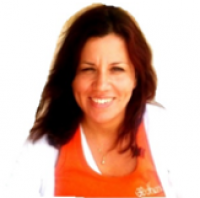 Mariana is from argentina and has been with bodhana for 18 years. She is a brilliant masseuse, specialist in several techniques and she is also in charge of our center at balneario Illetas beach club.
she is a person who has always shown great interest in evolution, both at work and at a personal level. She is our most loyal soul, and we are happy and proud to have her with us!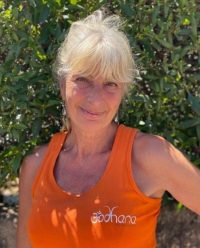 Monik was born in Germany and raised in the Netherlands. She has been on Mallorca for over 30 years and has been with bodhana for 9 years. She is a massage therapist in several techniques, and specialized in lymphatic drainage and problem zone treatments.  "There are many nurses in my family, but I wanted another way to help people and that was through my hands, by giving massage and Reiki."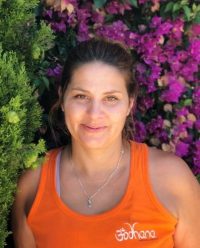 carol is from Uruguay and was introduced to the world of massage by a shaman who used to live in her hometown. he guided her and taught her conscious touch. She has now been a member of bodhana for 5 years and values the opportunity for new challenges in her practice. Her skills lie within deep tissue and sports massages. "I love working at bodhana, every day is a new world, a new adventure and every client is special. to discover, feel and work in this field is what i want in my life."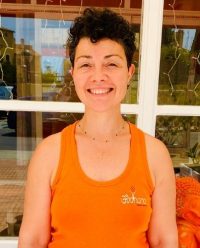 Andrea is from Argentina where she used to run her own therapy centre. She has been doing massages for more than 15 years. She uses always holistic therapies during her treatments. She loves aromatherapy at work as well as in her personal life. "I take great pleasure to be able to help people to find a moment of relax and connection with their bodies."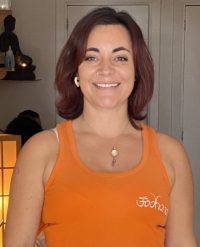 anna comes from Nottingham, England and has been with bodhana for 4 years.  From and early age anna was told she has healing energy. This sparked her interest in working in the field of therapies and support of other people. She studied massage, acupuncture and talking therapies at the age of 22 and worked as a drugs counsellor in Nottingham for 11 years. She is also an internationally recogised Tribal Bellydance teacher and performer. " I am an animal and nature lover. It is important to me to connect with others on a daily basis, and come away having shared a positive healing and uplifting experience."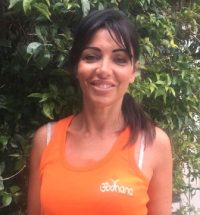 Barbara is from Italy and has been with us for three years. she has many years of experience in sports and holistic massages and does many of our home+ yacht visits. She just loves her job: "Massage changed my life, it is an expression of my existence.
Helping to improve and heal people is what gives me the most gratification, that's why I love to give therapeutic, sports and de-contraction massages."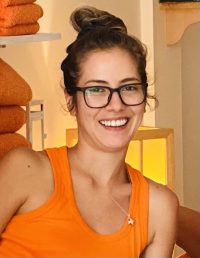 Daiana  is Argentinian and has joined the Bodhana team this year. She is a physiotherapist and has a lot of experience in lymphatic drainage. "Getting to know the human body is my passion"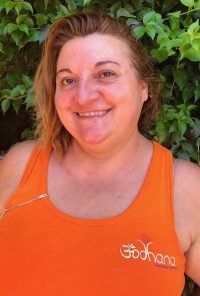 maria has joined the bodhana team this year. She is from the island, from Inca, and is an incredible therapist in all ways, very skilled and intuitive, with many years of practise and experience. She does great sports massages and problem zone treatments, and would not let go of you until she gets to the bottom of the issue!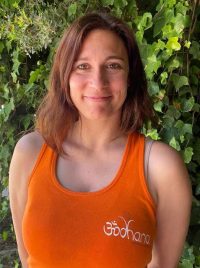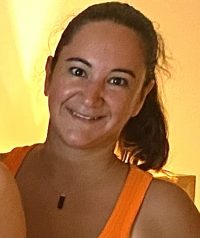 lucrecia has been with us for 2 years, she is available in the afternoons
Ami has joined our team in our centre at Puerto Portals this year. She was born in argentina.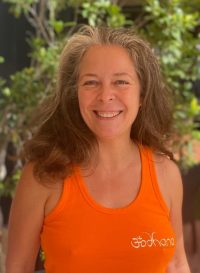 claudia is from germany and she is an allrounder. she is brilliant with sports and problemzone treatments, but also loves holistic treatments and energy work.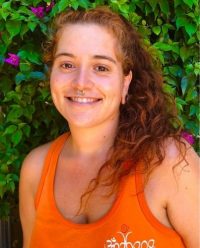 Eugenia has lived on the island since she was little. She has been working at bodhana illetas for several seasons, and is someone who is always available, reliable  and present. She is great at sports massages.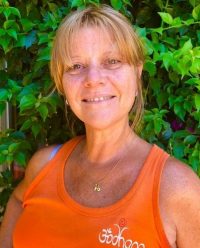 jeny is argentinian and has been living on Mallorca for 3 years. It is her second season with Bodhana. She has 20 years of experience in all kind of massage techniques, with her speciality being indian head massage, pregnant massage, reflexology and deep tissue massage."I love to help people and i give the best of myself at each massage"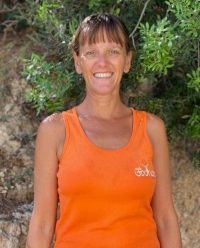 anandi is from mallorca but has an argentinian accent. She a massage therapist, yoga teacher, reiki healer and has deep knowledge in ayurvedic and thai massage. "I love nature and just like my spiritual name says (Ananda: happiness), it is what i give every day of my life"