we are an international team, offering effective, non-toxic, natural treatments and methods to restore and maintain health and to facilitate the evolution towards greater consciousness and well-being.
our philosophy is to give an experienced, personalized and accessible service of therapies, classes, workshops and trainings, with a commitment to high standard and quality, so that both, our team and our clients, enjoy and benefit each moment the sensation of being in a space of support, consciousness, safety and presence.
we combine western with oriental techniques to enhance the unity of body, mind and soul. bodhana is continuously researching new techniques and methods to offer the best and most effective result for each individual. our energy and essence can especially be felt through our presence, flexibility and availability in treatments in our centres, also in house and boat visits and at events and group incentives. 
our therapists…
…bodyworkers, masseurs, therapists and beauticians who through their love and dedication to their work, enable bodhana to flower more and more every day. they are all highly qualified and trained in therapeutical and holistic massage techniques and overall natural treatments, some are also physiotherapists, osteopaths and lymphatic drainage specialists. even though they come from different countries, schools and universities, what they all have in common is the presence and individuality with which they meet the client. most of them have been with bodhana for a long time and created a faithful clientele over the years.
our marvellous team at bodhana wellness centre puerto portals is mariana, neus, monik, patty, carol, patricia (pei), carolina, anna, lally and valeria.. our centre at balneario illetas beach club is open as every year from march till november, and our girls there are andrea, lorena, elena and patrycja among others. 
in both centres we are open 7 days a week and don't close lunchtime.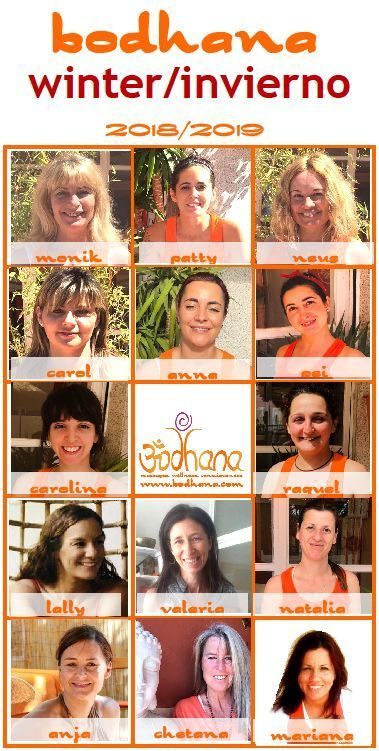 chetana annette adelskamp …
…moved from germany to spain in 1982. after working for many years with tourism in ibiza and mallorca, her life took a different turn since her search and destiny brought her to india around 18 years ago. it has been, and still is, an incredible transformation and never ending learning and discovery of self growth and meditation.
she is sharing her experiences together with her team through 'bodhana's massage and wellness centres and by organising courses and activities which empower personal growth. chetana is a reflexologist and reiki master and has been trained amongst others in counseling,  primal and inner child work.
she loves facilitating guided meditations and sharing meditation days. her mantra in these days is 'simplicity', letting go of all that which is not needed or feels heavy; and she is also allowing herself more and more space and time in the winter season to travel beloved india, which is one of the most enrichening experiences ever.
chetana feels that it is a great gift to live and work on the island of mallorca and discovers its beauty every day anew.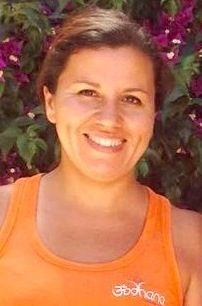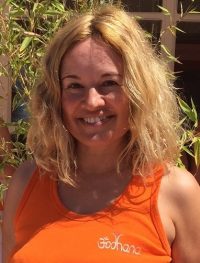 Mi nombre es Neus. Soy quiromasajista, reflexóloga, acupunctora y también practico reiki. Ya desde jovencita me ha gustado el mundo de las terapias naturales para poder ayudar al próximo sin efectos secundarios. Me gusta mucho este trabajo porque ayudas a los demás y la gente se ve muy agradecida.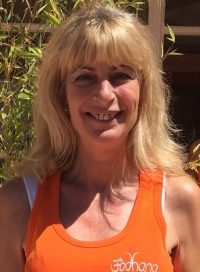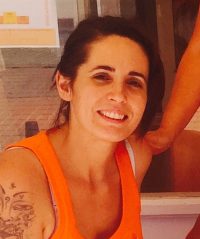 Mi nombre es Patty Piñol, nací en Palma de Mallorca y me dedico al mundo de las terapias manuales y corporales desde el 2008. Actualmente trabajo como Quiromasajista (2010) y Osteópata (2015) así como también con Reflexología Podal y Drenaje Linfático.
Me encanta este trabajo porque siento que es una forma de ayudar a las personas a que encuentren su equilibrio. Es muy gratificante ver como mejoran y siento que cada persona es un nuevo reto y aprendizaje en mi camino profesional.
Hola soy Carol, les cuento como descubrí esta profesión no fue fácil hasta encontrar mi camino ,desde muy pequeña fui entrando sin querer al mundo del masaje con un chamán que me guiaba y me enseñanza sin yo irme dando cuenta.
Siendo adulta descubrí que me gustaba ayudar a gente con mis manos y bueno llegue a bodhana a un centro que me llenaba todas mis expectativas, cada día es un mundo, cada cliente es especial y cada día una aventura, descubrir, sentir y trabajar en esto es lo que quiero en mi vida.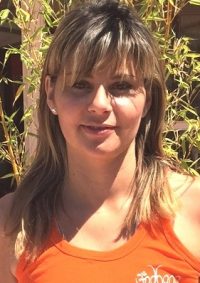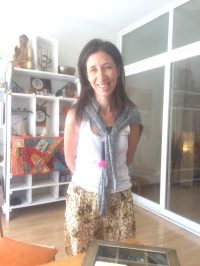 Hola, soy Valeria Cantarini. Comencé a interesarme por el masaje desde muy temprano. Mis primeros maestros fueron llegando sin ni siquiera yo saber que lo eran. Y así fue aprendiendo los primeros puntos esenciales que todo cuerpo tiene, que ayudan a generar fuerza, soltarse y fundirse con el equilibrio del todo. Comencé a incorporar los conocimientos  a través de los artes marciales y luego el Shiatsu y el sistema de meridianos me sedujo y muy lentamente, pero sin pausa, he llegado a palma de mallorca, donde las osteopatía me conduce hacia caminos placidos de reajustes y movimientos que acompañan la vida.