gift vouchers
for massage or other treatments
surprise your loved one with one of our personalized gift voucher for massage. a great and very much appreciated present for all occasions..
SUPER SPECIAL OFFER during the lockdown 25% DISCOUNT!
we send your personalized gift voucher per mail, you pay by credit card over the phone.
you can order it for someone else or buy it for yourself. valid from when lockdown is lifted, no expiry date.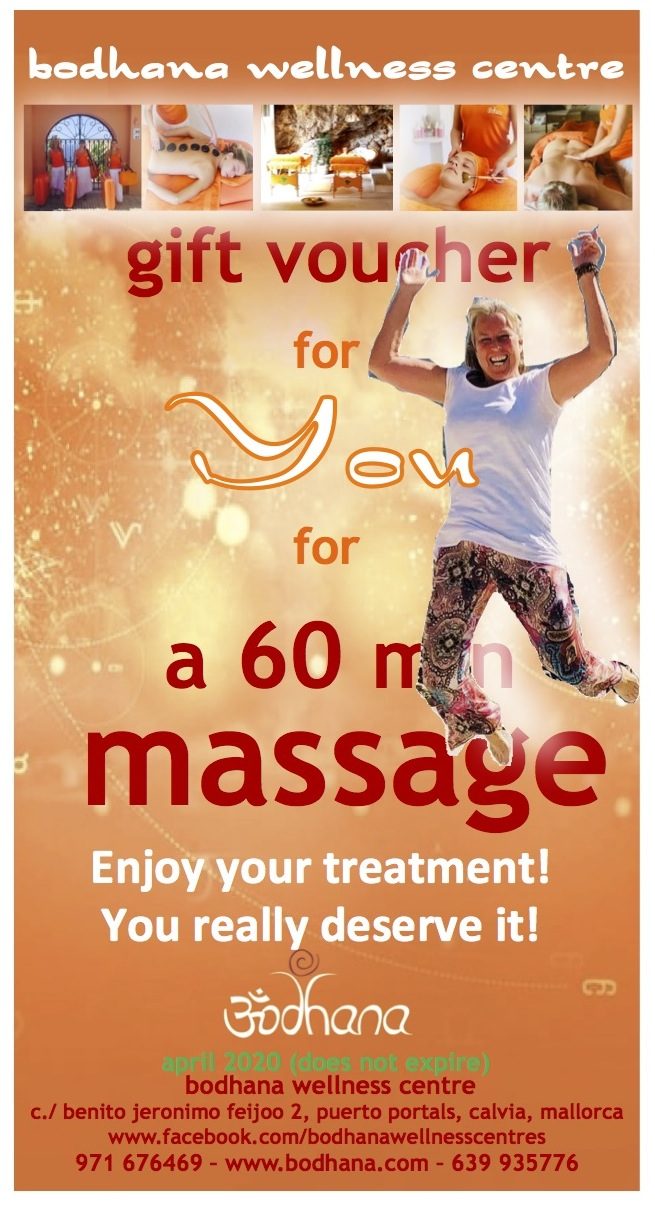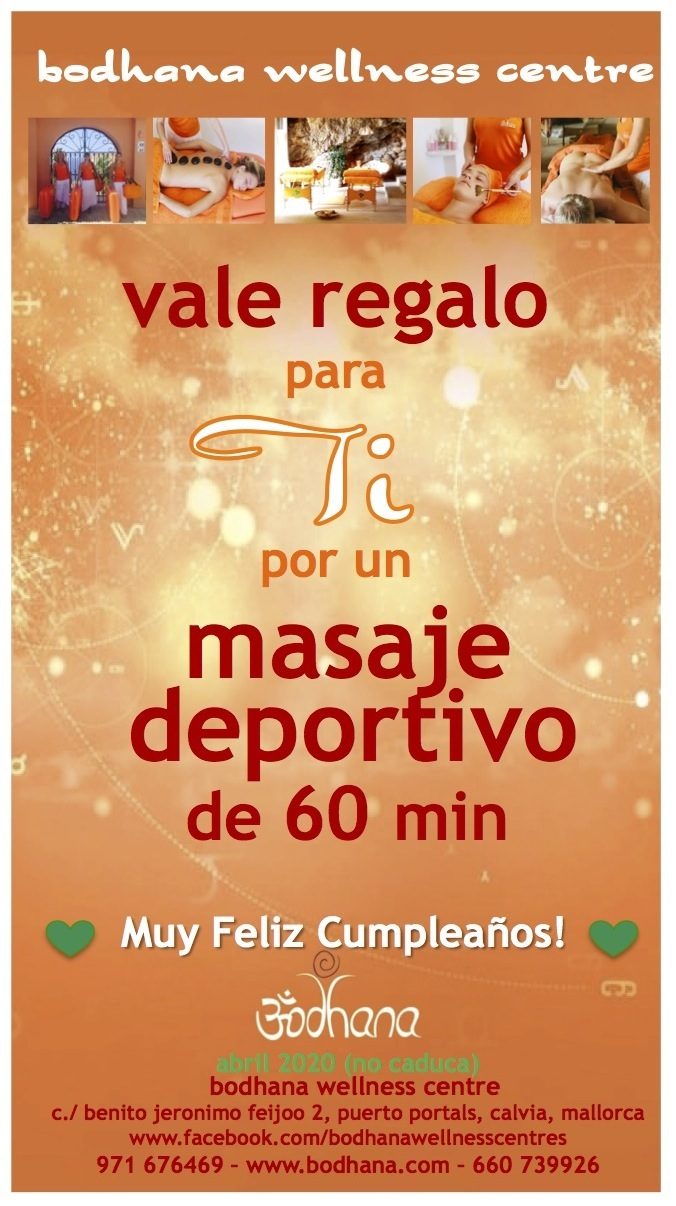 bodhana wellness centre
c/ benito jeronimo feijoo 2
07181 puerto portals, calvia
mallorca, balearics, spain
info@bodhana.com
+34 971 676469 bodhana puerto portals
+34 639 935776 chetana annette
+34 660 739926 centro movil
www.facebook.com/bodhana.mallorca
www.facebook.com/bodhana.wellness.centres

opening times
monday to friday 9:15 – 20:00 h
saturday and sunday 11:00 – 19:00 h
we don't close at lunchtime
we are happy to personalize your gift voucher for massage for your special occasion.